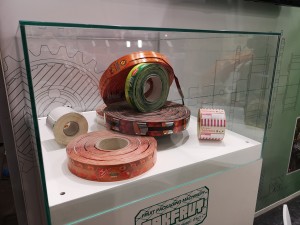 Pakfrut s.r.l. includes a packaging division located in Via Fossalta 2571 – Pievesestina di Cesena. Here we produce and resell a large selection of packaging materials for fruit and veg market. Our technologic continous updating follow high quality market needings.
We can supply:
hi quality wineglass labels
hi quality adhesive labels
extruded net
woven net
bolduc
angulars
stripe
paper
plastic bags and many other products
Our production is founded on experienced operators, ready to follow your requests from graphic draft until final product.
Our resellers located all around the world, can easily solve your needings!